Boost Your Manufacturing Maintenance with a Connected Workforce
In the fast-paced world of manufacturing, it is critical to keep up with the latest technological advancements to remain competitive. Outdated paper-based methods for industrial maintenance management can result in poor performance and higher costs. In contrast, the market leaders have digitally transformed their companies by automating every step of the industrial maintenance process. A connected workforce is an essential part of this transformation, enabling frontline workers to access critical information in real-time and improve efficiency.
Here are five ways a connected workforce can improve your maintenance management:
Optimizing asset performance and utilization: Workers can quickly recognize and report problems directly to the maintenance software, initiating the repair flow. Maintenance technicians can solve the problem and report it immediately, reducing downtime and improving asset utilization.
More accurate maintenance data: With direct access to maintenance procedures, workers can record more accurate data, leading to better analytics, work scheduling, and spare parts utilization.
Improved worker safety and compliance: Direct access to maintenance procedures creates an information flow between engineering, technicians, safety, and quality assurance, improving worker safety and compliance.
Better engineering: Advanced user interfaces allow for better interaction with workers, emphasizing key points and turning endless printed instructions into actionable notifications, checklists, and data input fields.
Data-driven decisions: Operational, maintenance, and technical KPIs can be used to create real-time dashboards, allowing factory managers to make data-driven decisions and free up time for strategic matters.
AnyMaint maintenance management platform provides factories with a cutting-edge connected workforce solution that can speed up their digital transformation journey. With our platform, you can optimize asset performance, record more accurate maintenance data, improve worker safety and compliance, enhance engineering processes, and make data-driven decisions.
Embrace the future of manufacturing maintenance management today with AnyMaint.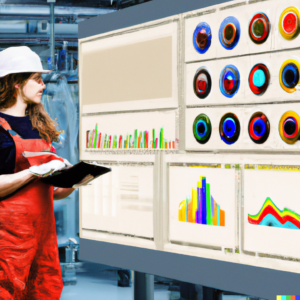 Recent Posts
09.05.2023

The Dark Side of Maintenance Management Software: Why High-Tech Solutions May Not Be the Answer

The potential downsides of using high-tech solutions such as software, IoT devices, and analytics in maintenance management. While these tools promise to streamline maintenance processes and increase efficiency, they can be time-consuming and complicated to set up, leading to disruptions in a busy workday. Ultimately, it's important to approach technology with a critical eye and balance it with the expertise of skilled maintenance workers and managers.

Read more